HVP – Who are we? Where did we come from?
Heartland Vocal Project is a collection of people from very diverse backgrounds who have united through a common love: sharing the gift of song! Our members are a very diverse collection of young and old, male and female, experienced singers and those who are new to the performance aspect of singing. We come from lots of different "places" to join together in making music and sharing it with others. We have discovered that doing so greatly enriches the lives of both the participants and the audiences!
What type of music do we perform?
We will perform a mixture of barbershop harmony and acapella harmony.
I'm familiar with acapella but what is barbershop harmony?
Barbershop harmony is one of two truly American musical art forms with Jazz being the other. Barbershop harmony is different from traditional choral sound in that it typically has the melody line surrounded by higher and lower voices. It also prominently features harmonies and chords which give it a unique sound which again is different from a traditional choral sound.
"Heartland Vocal Project seeks to enrich the lives of both participants in and audiences of our acappella and barbershop mixed chorus in Northeast/East Central Indiana. We strive to accomplish this by preparing music at a quality that is beyond expectation. Our music will be entertaining and engaging through attaining a technical prowess that is both pleasant to listen to and has a "wow" factor. Simultaneously, there will be a focus on genuine and transformative performances. We, the leadership of HVP, believe that music is a necessary and integral part of life experience. Ultimately, that belief shapes all decisions. Will what we develop and participate in improve the quality of life for participants and audience? If the answer is yes, we move forward and lift us and our community to a higher cultural experience." – Bryan Hughes, Director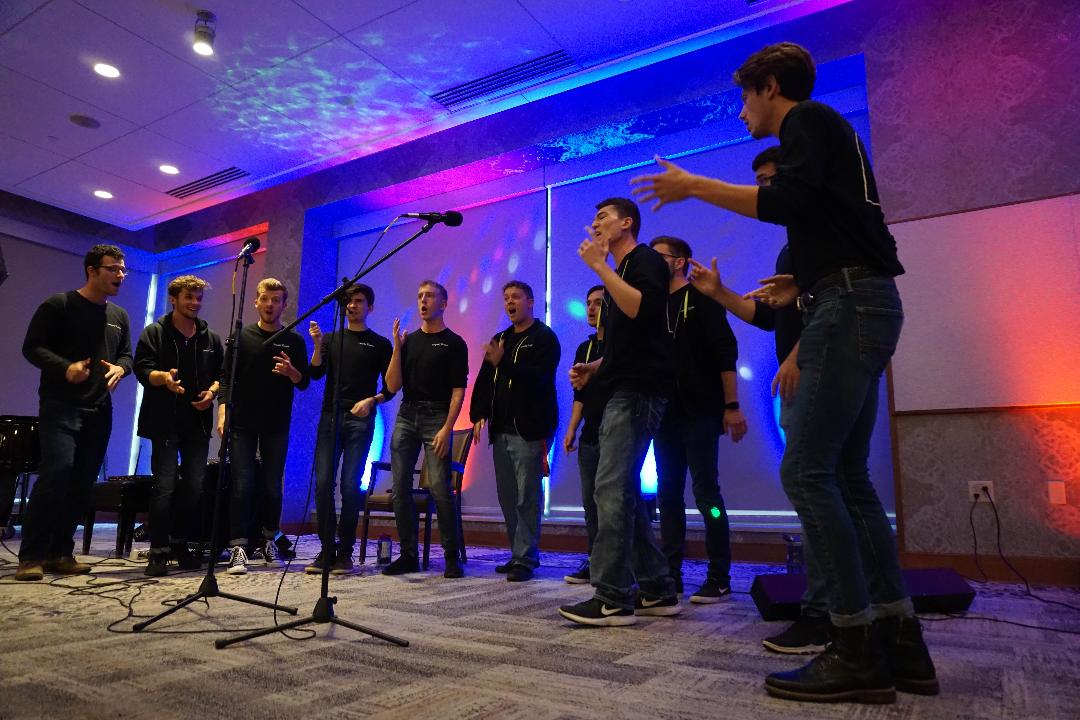 Heartland Vocal Project is a non-profit organization that through song is making a difference in East Central Indiana.
To continue to help the community we are reaching out for help. There are two ways to help:
1. Join the group, we are always looking for new members or volunteers
2. Donate, help us make a difference
For information on joining